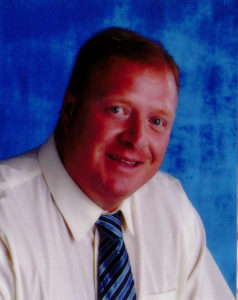 MBHOF 2017 inductee Tim Bonsant cut his basketball teeth at Erskine Academy in South China. A terrific high school career in the KVAC ended in 1987 as he helped lead his Eagles in a 14-4 season and a #4 tourney seed in Class C West (now South Region). Bonsant was named to the Bangor Daily News Third Team All-State Team.
Tim finished his high school career with 1,280 points and 1,015 rebounds. His jersey has been retired at Erskine Academy.
Then came a brilliant college career at the University of Southern Maine from 1987 to 1991. In fact, when the Little East Conference named its men's basketball 25th Anniversary Team, Bonsant was selected for the Silver Anniversary squad.
He did it all for the Huskies, leading the team in scoring for two seasons, leading the team in rebounding for three consecutive seasons and on defense blocking shot after shot.
Bonsant finished his USM career with 1,616 points (still 5th on the school all-time scoring list) and 868 rebounds in 99 games. He still holds the Huskies school record of blocked shots with 150. Bonsant was named Little East Conference Player of the Year for the 1990-91 season. That same season, he earned National Association of Basketball Coaches(NABC) All-New England and Division III All-ECAC honors.
Today, Bonsant still ranks in the top-10 in seven career statistical catagories.
In his four years at USM, the Huskies had an 85-32 record and three straight appearances in the NCAA Division III Tournament. The 1988-89 team made it all the way to the D-III final four before losing in the national semi-final to Trenton State. That team, coached by Bob Brown (MBHOF '14), won the LEC regular season and tournament title. Bonsant was named Tournament MVP.
After his playing days, Bonsant turned to teaching social studies and coaching hoops. He coached his alma mater Erskine Eagles for 14 seasons, including the 2004 season when his team went 15-3 and a #3 seed in Class B East (now North Region). His Eagles beat Maranacook, Winslow and Hermon to claim the Eastern Maine championship. A week later Bonsant led his team to a state championship win over Gorham. He was named Eastern Maine Class B Coach of the Year.
He also coached the Cony High School boys team for five seasons. In total, Bonsant coached for 19 seasons, winning 212 games.
Bonsant was inducted into the USM Husky Hall of Fame in 2004 and the Little East Conference Hall of Fame in 2016.
Tim and his wife, Dorothy, have three children and live in Windsor.