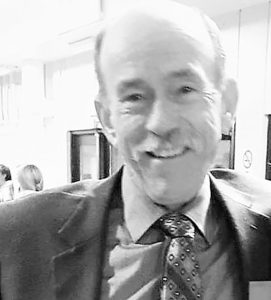 Many people may not know this but Rick Clark was a part-time carpenter and painter during his 40 years of teaching and coaching at York High School.
You could say he built a foundation for Wildcats basketball and then Clark spent 34 years tweaking and touching up the program, building it into one of the strongest in the state of Maine.
The final painting shows a picture of entering the Maine Basketball Hall of Fame with 509 high school basketball wins, multiple state championships, impacting the lives of young student-athletes and doing it all by stressing fundamentals, defense, teamwork and sportsmanship.
The road to 500 wins began in 1974 when Rick Clark was coaching the York boys basketball team. His teams recorded 10 wins over two years and then he moved over to the York girls basketball program. As JV coach his Wildcats won 77 games in a row and then in 1982 Clark became varsity head coach.
From that year through the 2015-16 season, Clark coached the York girls to win after win. There were four Class B state championship years (1992, 1994, 2010 and 2016). There were six regional title years and his York teams reached the regional final 15 times. In fact, only twice did a Rick Clark girls team fail to make the playoffs. He coached teams to five undefeated regular seasons.
Many of his players went on to play at the college level, including Angie Suffridge, Joanna Brown, Niki Taylor, Lani (Boardman) Silversides and Shannon Todd.
Clark also coached track at York nearly three decades.
At the beginning of the 2015-16 season, he announced his 34th year would be his last one. And that season turned out to be one memorable ride.
In January of that season, Clark and his Wildcats beat rival Marshwood. The celebration was on for the newest member of the 500-win club. The talented team continued to win, an 18-0 regular season. Then came three more wins and the Wildcats were regional champs at 21-0.
And then the matchup in the state championship game against 21-0 Lawrence, coached by 500-win club member John Donato.
The final score – York 58 Lawrence 57.
The part-time carpenter and Hall of Fame coach walked away in storybook style.
Clark was inducted into the New England Basketball Hall of Fame in 2009. The Maine Association of Basketball Coaches (MABC) honored Clark with the Contributor of the Year Award in 2016. He was selected WBCA Region One Coach of the Year in 2010.
Rick and his wife, Lauren, have five children. They live in Wells.