Jim Step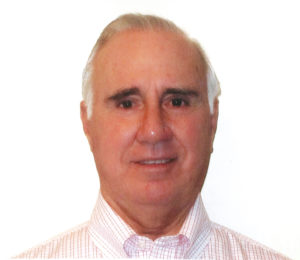 henson holds the record for highest men's scoring average for a career at the University of Maine, at 22.7.
He torched the nets for 54 against Colby College in 1969 to set the record for most points in a game.
Stephenson, who graduated from Fort Fairfield High School, tallied 1,518 points in his career — good for eighth place all-time at UMaine.
He also holds both the 1967-68 (553) and 1968-69 (548) single-season scoring records.
Stephenson, named to the NABC All-District I team in 68-69, was inducted into the University of Maine Sports Hall of Fame in 1998.
He earned master's degrees at UMaine and the University of Southern Maine and in 2001 was named Maine Principal of the Year at Massabesic High School in Waterboro.
Stephenson also was an athletic director, basketball coach and assistant professor at Nasson College in Springvale and was an assistant principal at Sanford Junior High School and at Nobel High School.
He was a consultant for UMaine's Sports Done Right initiative, a community-action based model for improving interscholastic and youth sports through positive learning experiences.