When D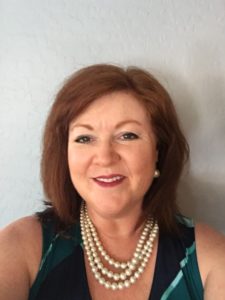 iane Nagle Linde played basketball in Houlton, it was a community event. And she felt like she was part of something much bigger than herself or the team.
"I loved receiving motivational letters and notes from younger girls in the community who looked up to me," she says, adding that made her realize she was a role model.
Linde, who began playing basketball in fifth grade, emerged as a two-time First Team All-State selection and 1,000-point scorer for tradition-rich Houlton High School.
The 6'1" center led the Shiretowners to four straight Eastern Maine championships from 1983 to 1986, and back-to-back state crowns in 1985 and 1986.
Coach John Donato said those four years were probably the best of his long and distinguished career. "By far, she had the softest hands of any post player I've ever coached," he said.
And while Linde had a gentle touch around the rim, Donato said she was strong and could convert contested shots. In 1985, Linde set (and still holds) the record for most points scored in a girls' Class B state game, with 35. She also holds the record for most free throws scored in a Class B title contest, with 14.
Linde remembers well the 1986 Eastern Maine title game as the Shiretowners played in one of the infamous "leaky roof" games at the Bangor Auditorium. She recalls multiple breaks in action so water could be wiped off the floor and the numerous buckets placed around the court to catch drips from the old barn's rafters.
Donato called Linde a great leader. "She always complimented her teammates and she did anything she needed to do to win, even if that meant giving up shots. Everyone liked Diane and wanted her to succeed."
And she continued to succeed. Linde earned a scholarship to UMaine and was a post player on the 1986-87 squad that finished 24-4. The Black Bears started that season with 12 straight victories.
The education major says basketball taught her about teamwork and dedication.
"To me, teamwork is about making others around you better which, in turn, makes the team succeed. In my current career as a Human Resources Manager, I strive hard to help others around me succeed rather than trying to make myself look good," she says. "My greatest satisfaction and pride come when those around me are successful."
Linde is thankful for her supportive family, for playing with so many talented and remarkable women — including her sister Barbara and future sister-in-law Kim O'Donnell — and for Coach Donato's dedication.
She lives in Arizona with her husband Rich and their fur babies — two greyhounds and two cats. Linde hikes and bikes year-round and loves that's there no snow to shovel.