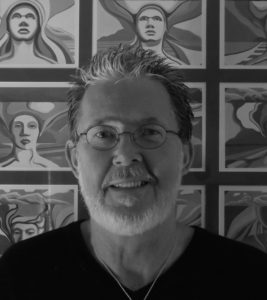 How many Maine basketball players can say they had a feature article written about them in the national magazine Sport Illustrated? Written by none other than Hall of Fame sportswriter Peter Gammons?
2017 Maine Basketball Hall of Fame inductee Cameron Brown can.
Dateline February 6, 1978: Sports Illustrated Vault 'A Good Life On The Farm' chronicled Cam Brown and life at UMaine Farmington…'Farmington is just another little Currier & Ives town along the winding Maine road, about 200 miles north of Boston and 70 miles from the Canadian border…Farmington also is the location of The Farm – the University of Maine at Farmington, a state college that opened 114 years ago…Right now Cam Brown is the 6'4" star forward of the UMF Beavers…And on the weekly lists of stats he is the only player among the nation's leaders in all four individual categories: scoring (31.1 ppg, first), rebounding 11.6 rpg, 18th), field goal percentage (.715, third) and free throw percentage (.930, seventh)'.
How 'bout that for national recognition!
Cam Brown first made his basketball name at Hall-Dale High School in Farmingdale back in the early 1970s. In fact, in 2012 the school retired his number 34 jersey. He was a three year player for the Bulldogs, leading the team in scoring and rebounding each season. In his senior year of 1974 Brown averaged 23 points a game and helped lead Hall-Dale to the Class C state championship. He was named the Western Maine Tournament MVP and scored 22 points in the state title game over Shead High School.
Brown finished his high school career with 1, 215 points and over 1,000 rebounds.
From Hall-Dale High School it was on to UMaine Farmington for his college hoops. What remarkable career he had for the Beavers. Brown left UMF with 18 records and many of them still hold today.
1,876 points still tops the program. So too is his single season record with 648 points. Brown is still tops field goals made in season and career field goals with 726. Add in the record for field goal percentage at .546.
Brown is second in UMF history with 946 rebounds. He is second career free throws with 352 and his free throw percentage of .819 is still third best ever at UMF.
In all four years playing for legendary coach Len MacPhee (MBHOF '16), Brown was All-Conference, All-Maine and NAIA All-District. In his senior year, he added a NAIA All-American Honorable Mention Award.
In February of his senior year, along came Peter Gammons, best known these days for his baseball writing but back then he wrote of Sports Illustrated. His profile of the life and times of Cam Brown leading the country in scoring in tiny Farmington, Maine was a big hit on the national scene.
But it didn't change Cam Brown. He told Gammons in the SI feature, 'I never dreamed about the spotlight. I got more enjoyment out of basketball than I ever imagined. I've got to start thinking about finding a job'.
He left Farmington and spent a career working of the Department of Transportation. Cam and his wife, Donna, live in Vassalboro. They have two grown sons.